Plant Hunter Service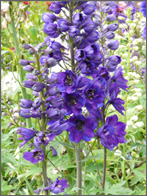 If you are looking for a plant you have seen or read about in a magazine, give us a call today on 01753 647710 and take advantage of our Plant Hunter Service.
We cannot guarantee that we will find all the plants which people ask for, but the staff here at Farnham Common Nurseries will have fun trying too.
If you are interested in anything you see on our website, or would like to know the availability of an item of stock, feel free to contact us by phone, or by completing our online enquiry form.